If you've been left a lump sum of money or inherited an estate, there are a range of things you can do with the money. Deciding which options are right for you can be tough; do you invest in your short-term goals or plan for later life?
It's a good idea to keep your inheritance money separate until you have made some decisions about what to do. Speaking to an independent financial adviser can help you understand your options and choose more suitable solutions. Friends and family will all have their own opinions on how you should spend your money, but an independent adviser will be focusing on your best interests.
Here are some of the things you might want to consider:
Pay off debt
If you have loans, credit cards or other debt, then using your inheritance money to clear these could be a good idea. Often the interest you pay on these types of debt is more than you would earn as interest from savings. Once these debts are cleared then you may decide to pay off your mortgage too, but this will depend on how much you have left to pay and what other plans you have in mind. If you have a good mortgage rate and can afford to keep paying, then you might prefer to use your inheritance for something else.
Treat yourself
Depending how much money you have inherited, you might decide that you want to treat yourself to a big-ticket item such as a car or holiday. There is nothing wrong with having a splurge, but you don't want to regret it later down the line. Don't blow your entire inheritance in one go; take some time to decide how much you feel comfortable spending now and how much you want to invest in your future.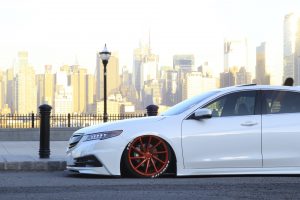 Get on the property ladder
If you don't already have a property, then an inheritance can give you a good deposit for your first home. Property is often seen as a 'safe' investment and is usually a good decision, but there are still some considerations. Do you want to put all your money into a property or keep some back for emergencies?
Savings, investments and pensions
Having an emergency fund, saving for your pension or putting money aside for your children are all sensible options and there are numerous savings and investment products available. Choosing the right pension, savings account or investment option will depend on several factors. An independent financial adviser will help you select the right products based on your individual circumstances.
Get advice
There are lots of things to consider and the best options for you will depend on your age, your income, your goals, your attitude to risk and whether you have dependents. An independent financial adviser will help you work through all the options so you feel more comfortable making decisions.
At Rockwood Financial Solutions, we put your needs first. Our focus is on putting together a financial plan that gives you the lifestyle you want now and later in life. If you've recently inherited money and are struggling to decide on the best way to protect your financial future, then we'd love to hear from you.
We'll have a friendly, open discussion to find out more about your financial circumstances and your life goals, then we'll make expert recommendations based on what you've told us. We are completely independent, so we aren't tied to any particular products or providers; we work for you.
If you'd like to book a confidential meeting with one of our friendly advisers, then give us a call.
At Rockwood we're passionate about pensions and can help you understand what your options are. Whether you have one or several pensions we can review them for you and explain the advantages and disadvantages of consolidation. If you do decide to switch or consolidate we can help you chose the pension scheme that is right for you. This will be based on your circumstances now and the lifestyle you want to achieve in the future. All of our advice is completely impartial. If you'd like advice on existing pensions or setting up a new pension then we'd love to help. Contact us today to start making the most out of your pensions now.
Nothing in this blog constitutes financial advice or recommendations, for more information please contact Rockwood Financial Solutions on 0330 332 2679.