We are firm believers in the importance of financial education to enable you to make informed financial decisions. On your journey to financial happiness you will have lots of questions and we are here to help answer those questions and help you to find the right path.
Our webinars are designed to provide you with the opportunity to enhance your financial knowledge and to give you the opportunity to ask those questions. Click on the links below to register.
COVID Business Survival – 19th November 2020 – 12.30pm-2pm
The Dream Team from BNI Network Central are a team of professional business experts who are dedicated to helping local businesses maximise processes to ensure stability and growth. Join us for our webinar where you can ask the experts any question that will help your business.
Benefit from the experience of:
Gavin McBride, Smith McBride Chartered Accountants
Andrew Bull, Andrew Bull Insurance Services
Ruth Charles, RA Mortgages
Kate Ellis, Ellis Breese Business Recovery and Insolvency
and Catherine Casey, Rockwood Financial Solutions
How to Find Financial Happiness – 20th November 2020 – 1pm
Free one hour seminar hosted by our friends at Leon and Co Financial Solutions with guest speaker Judith Wardell from Time of your life.
Does your money make you happy? Research consistently shows that having more money does not necessarily make you happier.
Knowing what you have and using it wisely can enable you to have the life you wish for.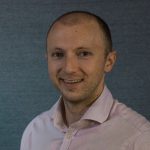 What's the secret to making your money work for you?
Nick Cohen from Leon and Co Financial Solutions helps individuals and business owners to plan for a financially secure future. Nick will talk about how you can make your money work effectively for you.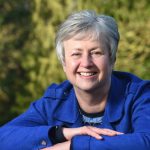 What is happiness and how do we measure it?
Judith is a life coach who helps people create a balanced portfolio life. 2020 has been a time of change and a time to re-evaluate what's really important. Judith will explore the true meaning of happiness and share her 3 simple steps to creating a happier and healthier life.