If you're celebrating your 50th birthday this year, then congratulations. Turning 50 is a big milestone and you're one step closer to retirement. Perhaps you're starting to put together a 'bucket' list and thinking about all the things you'd like to do over the next few years and when you finish work.
You might have every intention of 'sorting' out your pensions, saving some money, paying extra off the mortgage or simply reducing your expenditure. Unfortunately, these things often keep getting put off and you can end up reaching retirement age without having made the provisions you need for the life you want.
It's no good simply adding "sort out pensions" to your bucket list and planning on getting around to it at some point. You need to actually do it.
Once you understand what can be achieved with your pensions, you can make a more realistic plan. It may be that you can reduce your working hours sooner than you thought or even retire earlier than you planned. Alternatively, you may need to start saving and investing more now if you want a pension pot that supports your plans.
At Rockwood Financial Solutions, we want to help you achieve everything on your bucket list and live the life you want after you retire. The best present you can give yourself for your half-century birthday is the knowledge that you will be able to retire comfortably. We can help you do this.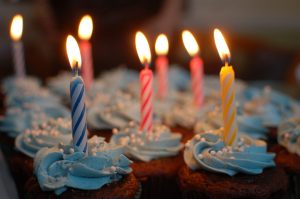 Every situation is unique. We take our time to understand yours so that we can help you put together the solutions that work for you. This will depend on your current lifestyle, your plans for the future and your attitude to investment and risk. We'll look at your income, your pensions and your current financial situation, then we'll discuss your retirement plans and the lifestyle you want.
Rockwood advisers are completely independent which means that we aren't affiliated with a specific provider or product. Our priority is putting together the solutions that are right for our clients.
If you're turning 50, or have recently celebrated your 50th birthday, then we'd love to speak to you. Get "sorting out pensions" ticked off your to-do list and make sure you are ready for the retirement you want.
We'll recommend the most appropriate solutions to enable you to get more from your pensions. Contact our friendly team now to book your independent, confidential consultation. We'll have a chat about your current situation and your retirement plans, then we'll talk you through how we can help.
If you want professional, expert, independent financial advice, then get in touch with Rockwood Financial Solutions.
Nothing in this blog constitutes financial advice or recommendations, for more information please contact Rockwood Financial Solutions on 0330 332 2679 or here.
Don't wait until it is too late. Speak to our friendly team and start planning for yours and your family's financial future now. Contact Rockwood today to find out more.
At Rockwood we're passionate about pensions and can help you understand what your options are. Whether you have one or several pensions we can review them for you and explain the advantages and disadvantages of consolidation. If you do decide to switch or consolidate we can help you chose the pension scheme that is right for you. This will be based on your circumstances now and the lifestyle you want to achieve in the future. All of our advice is completely impartial. If you'd like advice on existing pensions or setting up a new pension then we'd love to help. Contact us today to start making the most out of your pensions now.