Long-term care isn't something many people want to think about or plan for. Unfortunately, if you avoid thinking about it and then you need long-term care, it can put a strain on your finances.
Quite often at Rockwood, we work with clients who need to self-fund their care. We often find there are conflicting opinions between the person going into care and their family.
The parent going into care wants to minimise the cost as much as possible so that they don't eat into the estate they are planning on leaving for their children. The children want the best care for their parents, regardless of the cost, because they want them to be comfortable and well looked after.
Deciding how to fund the care can often be stressful for both parties. Sometimes selling a family home to pay for care seems like the only option but this is often the last thing the person going into care wants.
Transferring your property to your children won't guarantee it is protected. The local authority decides how much funding you are entitled to, based on your assets and your income. If they can prove you deliberately transferred assets to avoid them being considered in the means test, then they can still include them.
At Rockwood Financial Solutions, our priority is finding the most appropriate financial solutions for all our clients.
Proactive planning
We want you to have the lifestyle you want after retirement and into your later life. We also want you to have peace of mind that if you do need long-term care, there are plans in place to fund this without reducing your estate to nothing. You've worked hard for your assets and you probably want to leave something to your children to give them more financial stability after you've gone. We want to help you make sure this happens.
Our independent advisers will talk you through the options for protecting your finances. We take our time to understand your financial circumstances and your plans for your future and your family's future. Then, we make expert recommendations based on the information you have given us.
Reactive planning
If you or a family member need to self-fund long-term care, then we can help you find the best way to do this. Selling your home isn't always the only option. Downsizing or renting out your property could be an option. There are also deferred payment and equity release options, depending on your circumstances. If you have other assets such as art or antiques, then these could be sold. Alternatively, you might be able to cash in savings and shares.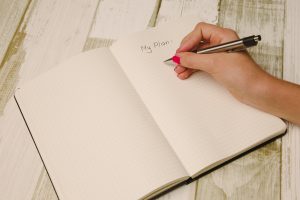 Make your plan now
Whatever your financial circumstances, we want to help you build a financial strategy that works for you. Our advisers are completely independent, so will only make recommendations they believe are appropriate for you, based on your individual situation, your plans and your attitude to investment and risk.
If you'd like to get more control over your financial future, then get in touch with one of our friendly advisers.
Nothing in this blog constitutes financial advice or recommendations, for more information please contact Rockwood Financial Solutions on 0330 332 2679.
Don't wait until it is too late. Speak to our friendly team and start planning for yours and your family's financial future now. Contact Rockwood today to find out more.
At Rockwood we're passionate about pensions and can help you understand what your options are. Whether you have one or several pensions we can review them for you and explain the advantages and disadvantages of consolidation. If you do decide to switch or consolidate we can help you chose the pension scheme that is right for you. This will be based on your circumstances now and the lifestyle you want to achieve in the future. All of our advice is completely impartial. If you'd like advice on existing pensions or setting up a new pension then we'd love to help. Contact us today to start making the most out of your pensions now.