Can I cash in my pension before 50?
We all want financial security in our retirement but there are times when cashing in a pension, or part of a pension, early would make sense. But can you cash in a pension before 50?
Whether you can take money out of your pension pot depends on the specific criteria of your pension scheme. Typically, however, you cannot cash in your pension until you are 55 or over.
From the age of 55, you can receive cash from your pension scheme. The first 25% of the pension is typically tax free, and the remaining 75% is taxed as an income. It is possible to pass your remaining pension pot to a loved one, inheritance tax free, when you die.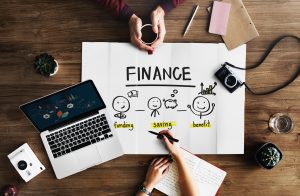 Under what circumstances can I cash in my pension before 50?
If you are seriously ill, you may be able to cash in a pension early. If you took out a pension before 6 April 2006, you may have the right to cash your pension early if you have a 'protected pension age'.
Deciding to cash your pension before 50 is a big decision and should not be taken lightly. It is advisable to seek advice from professional pension experts who will help you make informed decisions about when the best time would be to cash in your pension.
Rockwood Financial Solutions are specialists in providing independent, professional and neutral advice about questions such as can I cash in my pension before 50.  Our team of qualified and experienced financial experts will look at your financial position, your job situation and your lifestyle aspiration's, to help you determine whether cashing in your pension early would be a good idea and whether it would be feasible to cash in your pension before 50.
If you require advice on pensions and planning for retirement, get in touch with Rockwood Financial Solutions. We will look at your individual circumstances and provide you with tailored, practical and professional information to the question as whether you can cash in your pension before 50.
Nothing in this blog constitutes financial advice or recommendations, for more information please contact Rockwood Financial Solutions on 0330 332 2679 or here.
Don't wait until it is too late. Speak to our friendly team and start planning for yours and your family's financial future now. Contact Rockwood today to find out more.
At Rockwood we're passionate about pensions and can help you understand what your options are. Whether you have one or several pensions we can review them for you and explain the advantages and disadvantages of consolidation. If you do decide to switch or consolidate we can help you chose the pension scheme that is right for you. This will be based on your circumstances now and the lifestyle you want to achieve in the future. All of our advice is completely impartial. If you'd like advice on existing pensions or setting up a new pension then we'd love to help. Contact us today to start making the most out of your pensions now.