If you have received a settlement agreement or redundancy payment but have been fortunate enough to secure new employment immediately, you may be wondering how best to invest your money.
Before you rush out to buy a new car and treat your family to a luxury holiday, you might want to consider seeking professional financial advice.
There are many ways you can use your settlement payment and you need to assess which option is best for you.
Are there any tax implications?
The first thing to think about is any tax implications. If you have received a big payout on top of your salary, you may push your earnings into a higher tax bracket and you should be prepared to manage this. You can then look at how best to invest your money.
Evaluate your pensions
Receiving a large lump sum at the same time as changing employers is a good time to look at your current financial situation and your pensions. Your new employer must enrol you into a pension scheme if you are aged between 22 and state pension age and are earning over £10,000 per year. It is not usually advisable to opt out of the scheme as your new employer will make contributions. If you opt out, you lose these contributions.
However, you may decide to continue paying into your previous pension as well or transfer your old pension to your new one. You may also want to look at investing some of your lump sum into your pension fund to help you build a pension pot that meets your retirement plans. An independent adviser will help you decide what to do with your existing pensions and how to get the most from your new pension scheme.
Pay off your debts
Paying off your mortgage, credit cards, loans and debts could be the best route for you, depending on whether there are any early repayment charges. An independent financial adviser will calculate the long and short-term benefits to help you decide which debts to clear first.
Save for your children
You may want to save the money for your children's future to assist with university, weddings or deposits for their first home. The right savings or investment opportunities will depend on how long you want to invest for, the amount of money you are investing and your attitude to risk.
Invest in property
Investing in your home could be another option. Extensions and conversions may add value as well as providing you with more space. Alternatively, you may prefer to sell and use your settlement towards a bigger property. Depending on your situation, you may be able to buy a second home as a buy to let investment.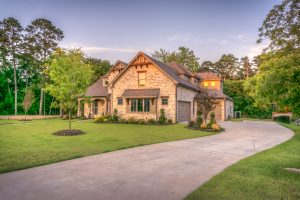 Invest in business
Business investment could be another route to go down but this should always be approached with caution, especially if it is a friend or family member. Don't invest in anything until you have done due diligence and got an external opinion. If you are thinking of starting your own business, then do some market research first.
Get independent advice
There are so many options for investment and it can be difficult deciding which solution is best for you. An independent financial adviser will help you decide what you want both now and in the future and how you can achieve this. They will make recommendations for the most appropriate investment solutions for your individual circumstances.
Rockwood Financial Solutions are a team of independent financial advisers. Being independent means they aren't tied to any specific products so they will give completely impartial advice. They have your best interests at heart and will talk you through how you can achieve the things you want to achieve.
You can contact Rockwood Financial Solutions on 0330 332 2679 to book a confidential, no-obligation consultation or visit www.rockwoodfs.co.uk to find out more about their professional services.
Nothing in this blog constitutes financial advice or recommendations, for more information please contact Rockwood Financial Solutions on 0330 332 2679.